Welcome to the worldwide fiesta celebrating the unique range of Sherry Wines of southern Spain.
The #SherryWeek is an annual worldwide celebration showing Sherry Wines to everyone.
You'll find from public to private events in bars, restaurants, wineries, hotels, universities and wine clubs around the world during the #SherryWeek: November 7th – 13th, 2016.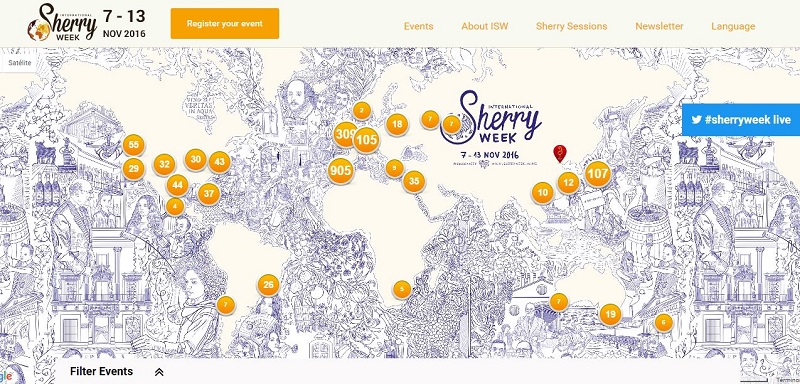 http://www.sherry.wine/sherryweek
International #SherryWeek is an opportunity for foodies and #winelovers to take their palates on a journey, sampling one of the most emblematic elements of Spanish culture: "Vinos de Jerez" (Sherry Wines).
Only one rule: wines must be from the Denomination of Origin (D.O.) of Jerez-Xeres-Sherry or from the D.O. Manzanilla of Sanlúcar de Barrameda.
Perfect occasion to visit a winery in the southern Spain!
Here's a list of some of the most popular events usually held during this week:
Sherry and Tapas tasting menu
Sherry wine pairing dinners
Sherry cocktails
Sherry tastings with certified Sherry educators and sommeliers
Sherry retail promotions
And yes! The last day, November 13th, coincides with the European Day of Wine Tourism!

What a coincidence, isn't it? 😉
Cheers! 🍷