All right, you know La Rioja is one of the most well-known wine regions in Spain, and you might know that Ramón Bilbao is one of the most well-known wines in the region, but…
Have you ever visited the Ramon Bilbao Winery in Haro?
We have, and when you visit this huge winery you realize why they have been making fine wines from the heart of Rioja Alta since 1924, where the emblematic Tempranillo grape variety grows best.
This winery is located on the outskirts of Haro, in Rioja Alta, where the central installations are. Their main vineyards are located around the region, not in Haro itself. Ramón Bilbao has a significant production from its own vineyards (75 hectares in Haro, Briones, Abalos, San Vicente de la Sonsierra, Cihuri, Anguciana and Cuzcurrrita del Río Tirón) as well as that of vineyards under its control, owned by grape growers from the area with whom it has been working for many years.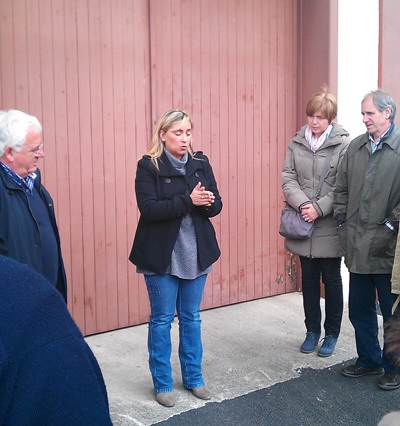 Once in the winery, you find out that there are 2 types of tours (In English, too):
Tour + Crianza tasting (4€)
Tour + Crianza, Reserva and Gran Reserva tasting (8€)
You can also have a look at their website as they also have Guided Tastings & Tapas.
Penelope, who is usually in charge of captaining the tour, guides you along the tour.
The idea of this guided tour is to explain the different steps in wine making by visiting the related locations in each stage.
Penelope first explains important facts in the history of Haro, La Rioja and the Vineyards and how they harvest the grapes for the different kind of wines they elaborate.
Alcoholic fermentation first in iron tanks during 21 days, malolactic fermentation afterwards, some years in the wooden barrels and the last months/years in the bottles.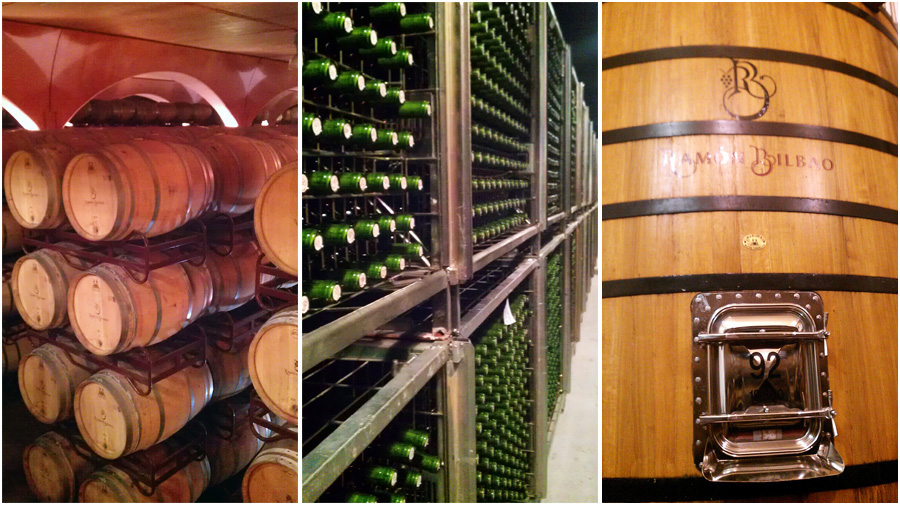 It's very interesting to understand why some American Wood Barrels (from Minnesota, Kentucky or Virginia) give some wines this or that flavour, and why French Wood Barrels (Bordeaux) give them such a "rounded" flavour after so many years in them.
It wasn't boring at all, not too technical but still interesting to know how the hell my favourite alcoholic drink is made. It's also magic!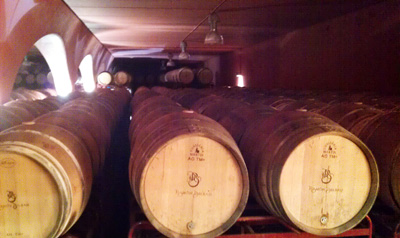 After that, we were guided to the tasting room… Yes! We all want to reach this point the fastest!
We tasted 3 different aged "Ramón Bilbao" red wines: Crianza 2010, Reserva 2008 and Gran Reserva 2004. It's really interesting how the wood of the barrel affects the taste and flavour of the wine.
We also tasted "Viñedos de Altura 2010", a special wine made of grapes which come from old vines grown up in the hills (at a height of more than 800 m.) and the new Rosé wine which is a great choice for those warm nights in summer or for any occasion for those drinkers who can't stand the intensity of red wines.
After the tour & the tasting, a visit to the Haro Town Centre is a must.
So, what do you think about Ramón Bilbao?
I really enjoyed it 🙂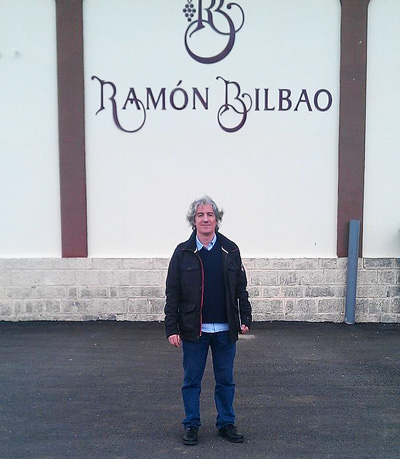 Links:
Ramón Bilbao: http://www.bodegasramonbilbao.es/en
Visit Ramón Bilbao: http://www.bodegasramonbilbao.es/en#/visit-us/visit-our-winery/en
Ramón Bilbao Wines: http://www.bodegasramonbilbao.es/wines/en
Rioja Wine: http://riojawine.com/en/