Joan de la Casa is a winery that seeks a respectful, selective & innovative approach to wine making.
Located in the Marina Alta region in the province of Alicante, it is shielded between mountains and the Mediterranean Sea, the land is perfect for vineyards, and other conventional crops of yesteryears such as olive, almond and carob trees. It stands 60 to 160 metres high.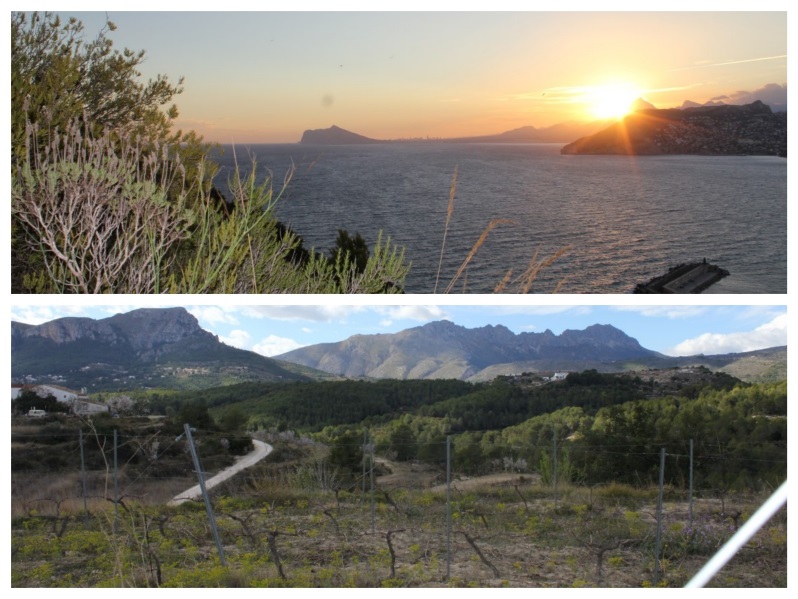 This winery focuses on producing high quality wines, respecting the relevance of environmentally friendly issues, yielding a selection of unique wines representative of native grape varieties and responding to the singularity of the climate of the Marina Alta.
Warm winters and hot summers make possible to grow the special "Moscatell de Alejandría" and the "Giró", autochthonous grape varieties of the area. The influence of the sea breeze makes summer temperatures lower and more mild in winter, having wet air during the whole year.
At Joan de la Casa they believe in the meaning of environmental ethics: awareness of the ecosystem, the air, the land, wildlife, as well as the vines. They aim to step away from a "modern or industrial" viticulture which focuses on a large-scale grape production and the use of phytosanitary treatments. The objective is that both soil and vines generate a self-built ecosystem to favour a balance and immunity to pests, abiding by ecological regulations.
Joan takes personal care of his land focusing on quality production, optimizing grape maturity controlling the grape harvest time, thoroughly sorting the hand-picked grapes.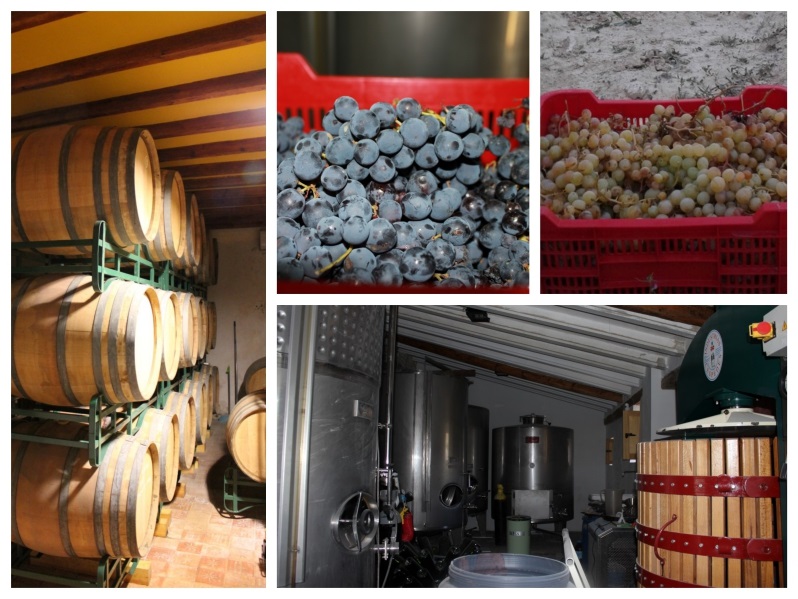 The same principle applies during the wine-making process: the high standard quality of the grape rules out the use of any additives -yeast, proteins, enzymes, .. The process of fermentation, carried out by wild yeasts, avoid the use of artificial ingredients. The aim is to produce natural wines which acquire the maximum singularity of their terroir with the personality of the native varieties of grapes used.
Wines:
In this manner, we may say that chemical treatments have been replaced by physical ones, much friendlier with the raw material and the resulting wine: Nimi, dry white Moscatel wine and Terra Fiter, aging red wine, produced with the "giró" and "tempranillo" varieties, are genuine examples of this way of understanding viticulture.
(Read more about the wine tasting notes in our Biodynamic Wine Workshop.)
Visit the winery: