The "Festa de la verema" is a public event with free admission where you can see how the grapes are collected by hand and how they are pressed with the feet, with the typical shoes called "alpargatas" dancing with the rhythm of a constant dance.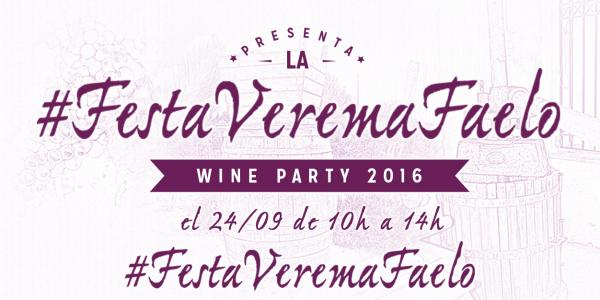 There are also wine tastings (of course!) and you'll experience the wine grape treading done the traditional way with activities for adults and children:
-Traditional press with the feet (you can participate!)
-Tasting of local products from the countryside of Elche + a glass of wine (white, rosé, red or sweet) 2.00€.
-Game: grape-pressing of the moon of #BodegasFaelo with gifts for the kids.
-Live Music by the group Emdiv Djs playing songs from Spanish indie-pop groups.
-Harvest 2.0 throught the social-networks and photo contest with presents.
-Free Wifi
-Indie-pop Music area
-Photocall
Coming on Saturday, September 24th?