If you are a foodie, a wine lover, a traveller in pursuit of adventure & discovery or simply love life's understated luxuries you have come to the right place.

Luscious outdoors with tucked away corners and secluded pools are what you have to look forward to. The waters of the River Tormes, a tributary of the Duero, flow under the La Casa Grande building. Inside you'll find our farm-to-table restaurant, our wine & dine bar, the Gastro by Michelin-starred chef Victor Gutiérrez, the lounge with its film & fine food menu as well as the relaxing wine · spa. All carefully tailored to spoil you and make you want to come back for more.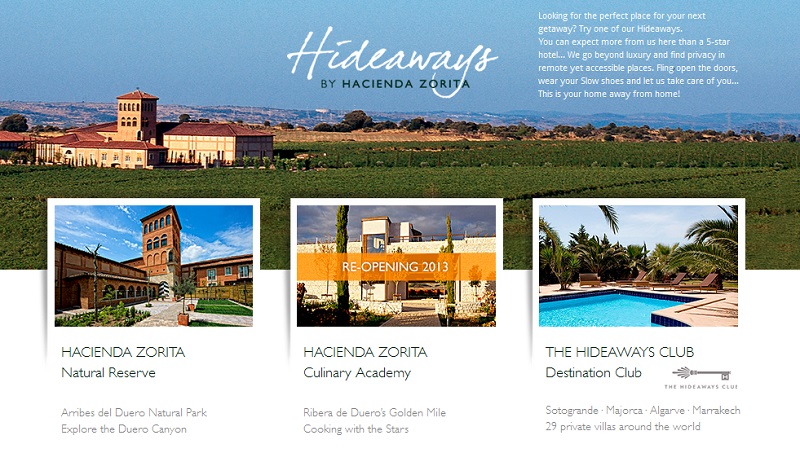 There is also an Organic Farm   where they produce a limited quantity of high quality raw milk ewe's cheese, Iberico hams & charcuterie, olive oil, balsamic vinegar, vegetables, fruits and wholesome breads.
We're pioneers in natural and organic farming in Spain.
The Wines
HACIENDA ZORITA | SALAMANCA · DUERO VALLEY
The first outpost was Hacienda Zorita, in Salamanca. Our Marques de la Concordia family of wines is headquartered in this Dominican estate. Here, at the very Southern tip of Spain's Tierra del Vino, winemaking is tradition since 1366.

SOURCE pics & texts:  Hacienda Zorita website