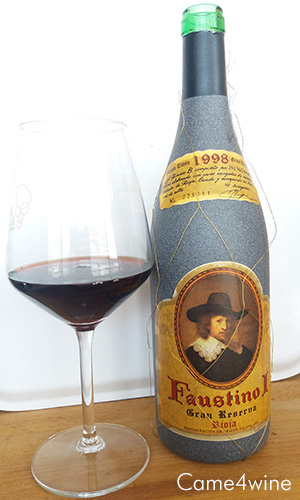 It's thursday, and to celebrate an original #throwbackthursday I decided to open a 1998's #wine: Faustino I Rioja Gran Reserva.
You can travel 2 decades backwards in time just opening a wine bottle!
Bodegas Faustino has elaborated this Rioja wine for more than 50 years, and as lots of sommeliers and professional say, it always keeps a constant taste and features all over the different years.
It's made from the grape varieties Tempranillo (85%), Graciano (10%) and Mazuelo (5%), aged for 28 months in 225L barrels (80% West Virginia American oak, 20% French Vosges) and with its peculiar frosted-look bottle.
Let's taste it:
Garnet coloured with coppered highlights, typical of aged red wines.
Intense aroma first which gets smoother while you move your glass. Toasted wood notes, Liqueur prunes and a bit of vanilla.
It has an excellent acidity, somewhat excessive first, but ends in your mouth having a round and fresh balsamic taste .
I would drink it with Veal, Lamb, Roast Beef, for example.