Navarra wine region is specially well-known thanks to their rose wines, but there are lots of interesting reds & whites.
In this occasion, we have in our glass a white Chardonnay ellaborated by Viña Valdorba winery.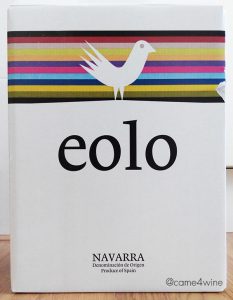 We bought a box of 6 wines from this winery: 2 reds, 2 rosées & 2 whites, on our visit to the Navarra wine region on the 2015 European day of wine tourism.
This bright wine has a pale yellow colour with green iridescences, a sincere Chardonnay tasting aromatic, peach flavours and a touch of butter.
Citric fresh and dense in the mouth, with a long-lasting aftertaste.
Perfect to have with Salmon, Tuna and Turkey, for example.
Click here for further info about this wine in the winery website.