To celebrate the European Wine Tourism Day 2014 we visited Casa Sicilia, a historic winery located in Alicante.
After visiting the city of Novelda where this winery is, exploring the Modernist Art & Architecture of this town, we drove to the outskirts along a path in the middle of a landscape of pretty well maintained vineyards.
Once in the vineyard, everything was perfectly prepared for our visit (we called 2 hours before to book the visit).
Max, a very friendly Siberian guy, was responsible for the guided tour along the winery and its history.
We were firstly guided through the original house founded originally on 1707. It is incredibly decorated with old tools related with the olive & grape agriculture. Max told us that it is still used for special events.
Incredible! 3 centuries after its foundation and the original house is magnificently restored!
Afterwards we were guided to the vineyard to see the ecological methods they use to make the vines grow healthy.
They also organize events such as weddings in the winery to take full advantage of this beautiful place.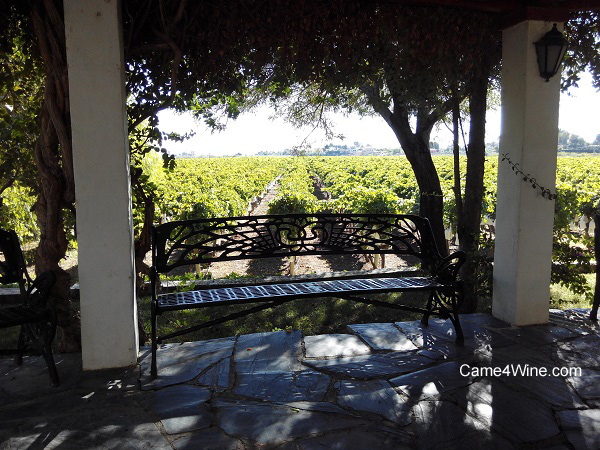 We saw two kinds of grapevines. First of all we saw Aledo type (white) vines. They care so much for the grapes that they have them wrapped with a special foil to avoid low temperatures and direct sun beams. "This grapes will be used for new year's eve", told us Max.
We tasted them from the tree and they were really tasty and sweet.
(As you may know, the Spanish tradition is to eat 12 grapes for New Year's Eve while the 12 "campanadas" ring at midnight (bells))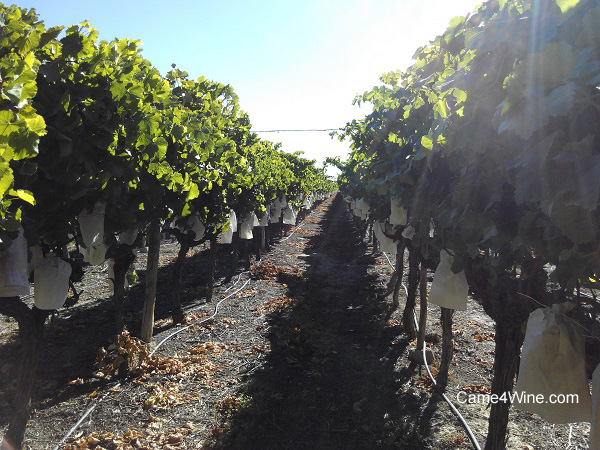 Then we went walking through the car park to the Malvasia vineyard. Max explained how they fight against insects and birds and other threats using exclusively natural methods as pheromones to make the insects confuse about their sexuality and avoid them to reproduce. Very interesting.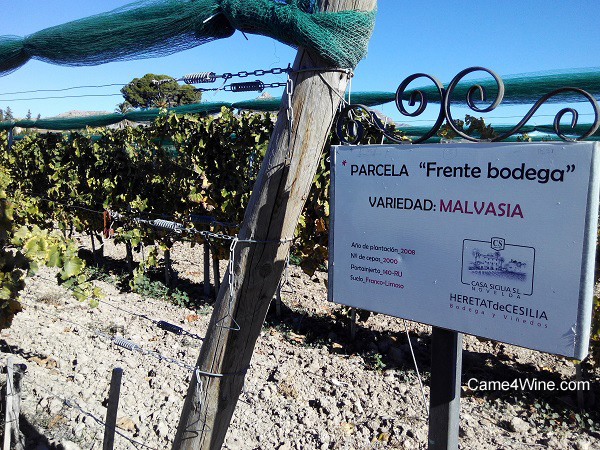 Then we went into the main "laboratory" located in the main warehouse where the wine is produced in steel deposits and aged in barrels.
This winery makes a really special effort to keep the old wine-making methods and that's why they have achieved an "Ecological Wine Standard" for their wines. They prefer to have people making the work at the winery rather than having machines and everything done in an "industrial" way.
You really can notice this "more natural" taste in their wines. I think it's better to have natural wines than not-so-natural ones with additives.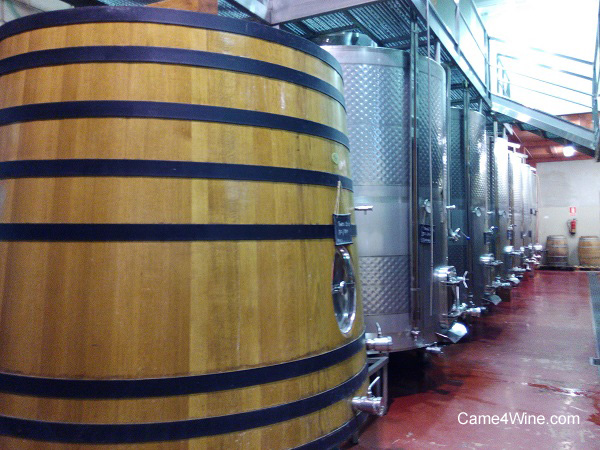 The steel deposits contain the main wines while the fermentation is taking place.
We can read in some of them the type of grapes or wine which are inside them, written in small blackboards: Merlot, Aledo, Coupage, Sweet Red, AD Oak, White Bio, … very interesting.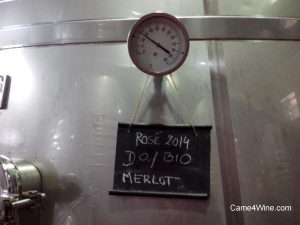 There are a few "special" barrels which are bigger than the rest. They usually use 225 and 500 litres barrels for the main wines, 900 litres for their Ad Gaude top one and a really huge one of 8000 litres called as "the big one", Max the guide called it like this. Funny.
Wine! There they come!
We finally reached to the last stage of our visit: The Wine Tasting 🙂
The 3 wines included in the guided tour are: Azal white, Cesilia Rosé and Ad Gaude Heretat red 6 months.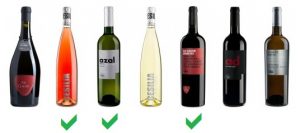 As Max, the guide,  observed our interest in other wines, he let us also taste Ad Gaude Heretat 12 months and their Sweet Red natural wine.
We liked them and finished the guide buying a very complete pack of wines: Cesilia Rosé; whites Azal, Cesilia, Señor de Sirera and Sweet Mistela; and reds Ad Gaude Heretat 12 months, Sweet Red and, of course, their top-wine: Ad Gaude.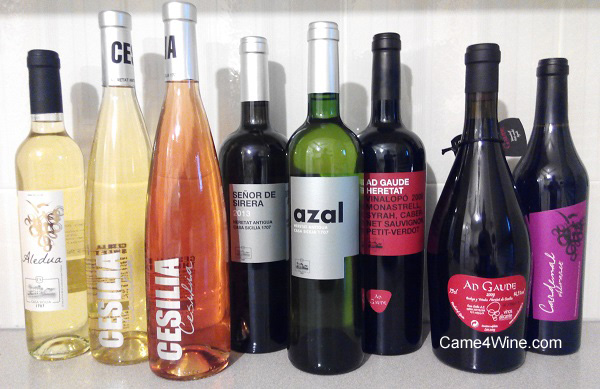 After that you can sit down and enjoy in the Hall of the main entrance!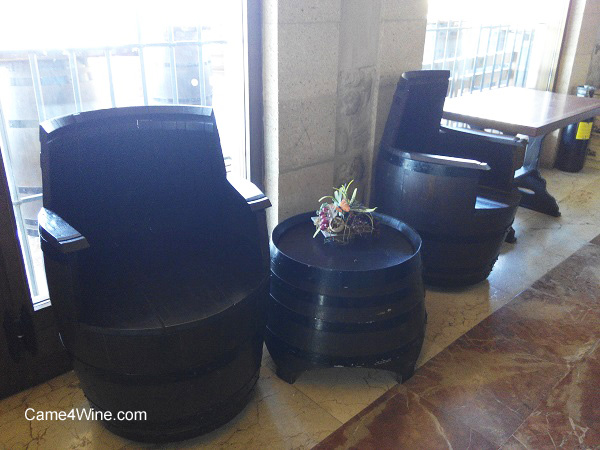 More info about the visit:
Location Map:

Useful Links:
Casa Sicilia
Alicante Wine Route
Novelda tourist info