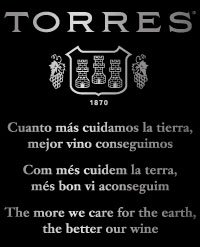 Bodegas Torres (Torres Wineries) is a Family wine and brandy making company with more than 130 years of history.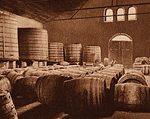 Generation after generation, Bodegas Torres has passed down the secret of making great wines and the love of the land. This tradition and a vision for the future has transformed Torres into a renowned company whose products can now be found in more than 140 countries.
It began in the heart of the wine region of Penedès (Catalunya, Spain), and now has grown to be one of the most important winery groups in Spain (Torres Group).

Wine Tourism
Pacs del Penedès – Penedès
Torres invites you to experience the exciting world of wine! In a privileged environment in the heart of the Penedès, surrounded by vineyards and with a wide range of leisure and cultural possibilities for your spare time
Milmanda – A Castle in Conca de Barberà
To visit our Milmanda vineyard is to enjoy a rare privilege, a luxurious sensation. Among wild herbs, rosemary and thyme, we grow the grapes that make our most famous wine.
El Lloar – Priorat
Since 1996 Torres has been investing in the Priorat, acquiring vineyards in Porrera and El Lloar. There are currently 100 hectares and two wines are made under the DO, Salmos and Perpetual.

Wines
From the white, rosé or red wines to brandies , wines and sweets alcoholized , Bodegas Torres today markets cover more than 50 brands. Among the most popular they have: Viña Sol , Sangre de Toro, De Casta, Coronas and Viña Esmeralda. The best known brandies are Torres 5, Torres 10 and Torres 20 awarded twice as the best brandy world .
In constant innovation , the company is very aware of the market changes. The result of this stand their latest releases in the market as Natureo , the first Spanish wine almost alcohol free (only 0.5 º) -the Iberian breeding Rioja wine , the Atrium range in Penedès , Ribera del Duero and Priorat ( Psalms and Perpetual ) .
Special mention for Vinos de Finca, the finest range of Torres, resting at Bodega Waltraud . Opened in 2008 , this winery , located in Pacs del Penedès (Barcelona) , is aimed at aging Vinos de Finca wines, which come from the appellations of origin Penedès (Fransola , Mas Borras , Mas La Plana and Reserva Real) and Conca de Barbera ( Milmanda and Grans Muralles) .
Also in the heart of the Penedes, you can find Jean Leon winery, built in 1964 in the style of the châteaux of Bordeaux. The winery is part of the Torres group since 1995.